Penthouse 760
760 Eighth Avenue
(@ 47th Street)
New York
,
NY
10036
View Map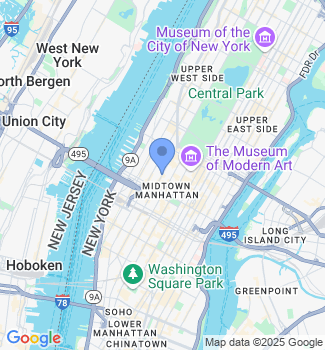 Error! You must select at least one ticket to continue.
Error! Please select a date and time before continuing.
Penthouse 760
760 Eighth Avenue
(@ 47th Street)
New York
,
NY
10036
View Map
New Year's Eve Party Details
START TIME
AGE REQUIREMENT
OPEN BAR INCLUDED
December 31, 2019
@ 7:00 PM
21 and Over
Standard Open Bar
8:00 PM - Midnight
END TIME
CAPACITY
FOOD INCLUDED
January 1, 2020
@ 4:00 AM
500
Buffet Station
9:00 PM - 11:00 PM
EVENT DESCRIPTION
Penthouse 760 is the premier rooftop club in the city located in the heart of Times Square. Penthouse 760 is looking to break out on New Year's as the most sought after destination in the city. Featuring a premium 4 hour open bar (8 PM - 12 AM), buffet stations throughout the entire venue, festive party favors, a midnight champagne toast, and a live broadcast of the New Year's Eve countdown, it offers more entertainment than any venue in sight. What better place to be a part of such a special celebration than high above it all. This is one experience that will create memories that'll leave you reminiscing for months at a time.
Penthouse 760 is a 3 level venue with a 500+ person capacity.
Enjoy Top 40, Hip-Hop and a touch of 80's and 90's on New Year's Eve
NEW YEAR'S EVE MENU
Buffet from 9 to 11 PM (All Guests):
Mesclun Greens, Tomatoes, Red Onions with Raspberry Champagne Vinaigrette
Carrot Salad with Almonds, Shredded Coconut, Raisins and Wild Honey
Mixed Focaccia Breads
Hot Buffet
Seafood Paella Station
Marinated Hibachi Tenderloin
Penne with Creamy Basil
Desserts
Baked Cookies and Vanilla Ice Cream
Salsa, Guacamole, Assorted Chips, Cheese and Grapes on Bars 8 to 10 PM
Hors D'oeuvre Platters (Seated Guests Only - Two Pieces of each item per person)
Eggplant Crisp, Red Peppers and Ricotta
Lemon Pepper Grilled Shrimp
Skewers of Cured Meat, Olives and Roasted Mushrooms
*** Menu Subject to Change ***
IMPORTANT INFORMATION ABOUT PARTY VENUES IN TIMES SQUARE
You MUST enter the Times Square area at a specific entry point in order to access this event
There will be barricades set up throughout Times Square at the discretion of NYPD that will limit where pedestrians can / cannot walk on New Year's Eve
The New York Police Department requires that guests present physical printed tickets in order to access party venues that are within the barricaded area of Times Square
Mobile Tickets / Phone Tickets will NOT be accepted
Large crowds should be expected and you may be required to wait outside for a period of time (Show up early and help reduce the wait time)
Regardless of admittance time to your party, make sure to enter the Times Square area at your designated venue entry point no later than 8 PM
All movement in the area will be the discretion of NYPD and guests accept all risks and agree to adhere to all NYPD rules and regulations for the evening
Strict admittance restrictions may be in place during the ball drop (11:30 PM - 12:15 AM)
DISCLAIMER: A LIVE VIEW of The Ball Drop is not guaranteed with this ticket